estate agents
January 15, 2019
Urban Village Homes win gold at the British Property Awards
Gold trophies all around. We have won the award for 'Best Letting Agent in SE5' at the British Property Awards. And it's all thanks to you, our treasured customers. We believe in going the extra mile for all our clients and it shows in hundreds of independent five star reviews we have received.
HOW WE WON THE GOLD AWARD


It was also clear to the team from the British Property Awards. They 'mystery shop' every estate agent against a set of 25 criteria to obtain a balanced overview of their customer service levels. They have tested us out themselves, through an extensive judging period, under the guise of being a potential customer. That way they can get a clear picture of who is doing a really good job and who isn't.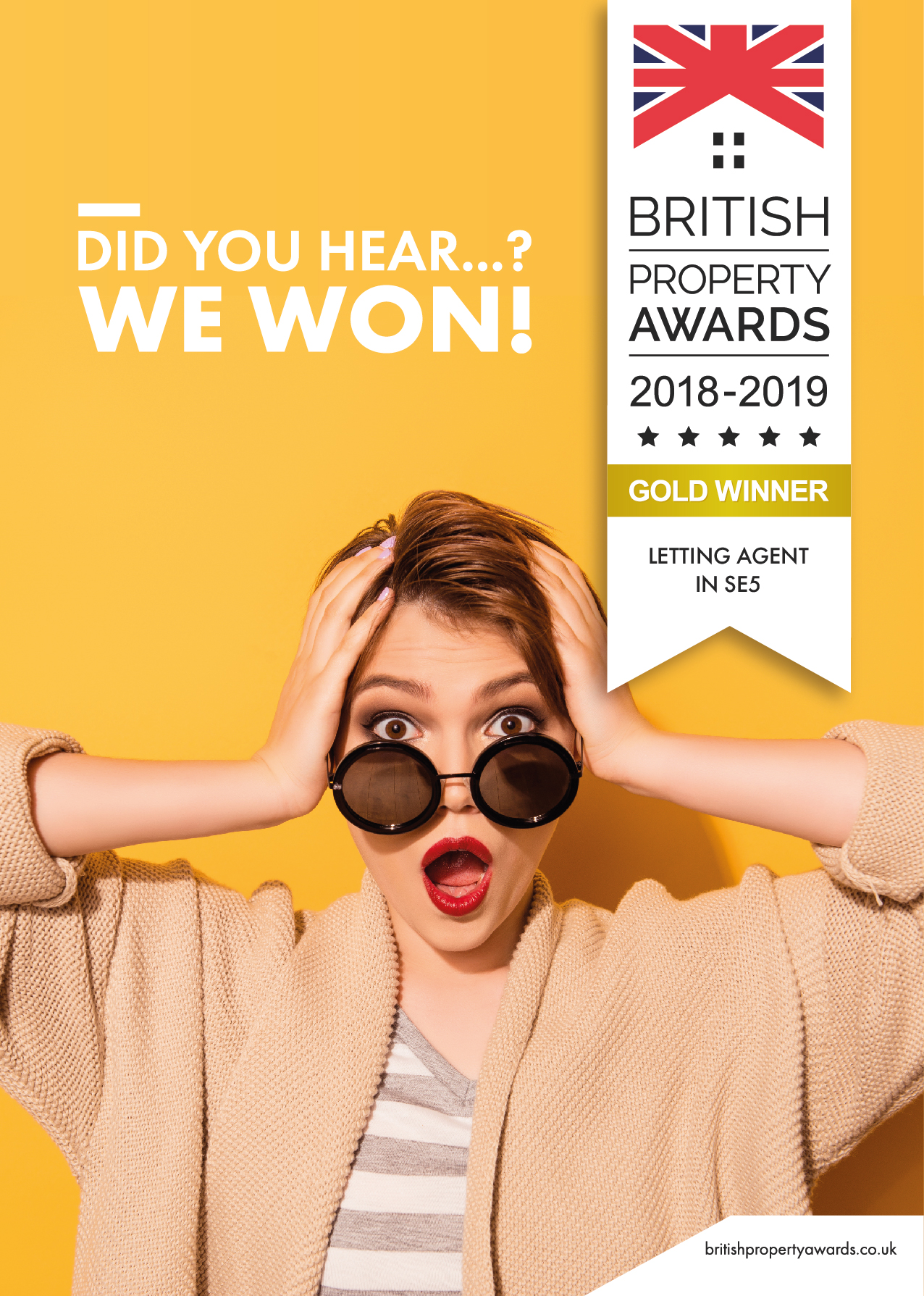 WHAT THE BRITISH PROPERTY JUDGES SAID ABOUT US
Robert McLean from The British Property Awards said: "Our award has been designed to remove any opportunity for bias or manipulation. If an agent has been attributed with one of our awards, it is simply down to the fantastic customer service levels that they have demonstrated across a prolonged period of time."
Agents who go the extra mile and provide outstanding levels of customer service are rewarded with the accolade. Urban Village performed outstandingly they said.
We have also been shortlisted for a number of national award by the British Property Awards. So watch this space.
THE BRITISH PROPERTY AWARDS are one of the most inclusive estate agency awards providers as they do not charge to enter. This has enabled their award to be structured in a manner that ensures maximum participation, on average judging over 90% of agents that meet their minimum criteria on a local level.