house sale
June 30, 2019
Why online estate agents lose you money
If you want to sell your house in today's tougher market, you need the best service possible. Don't rely on online only agents who are only in it to sign you on, with no incentive to actually sell your home.
The latest news that Purple Bricks, the online agents, are having trouble proves that the online system does not work. Their founder has already been pushed out and the company's plans to expand overseas have already hit the buffers.
Don't take the risk with the most important asset you own.
Here are five reasons why your home needs the human touch.
1. YOU WILL SAVE MONEY BY GOING WITH REAL AGENTS, NOT CYBER ONES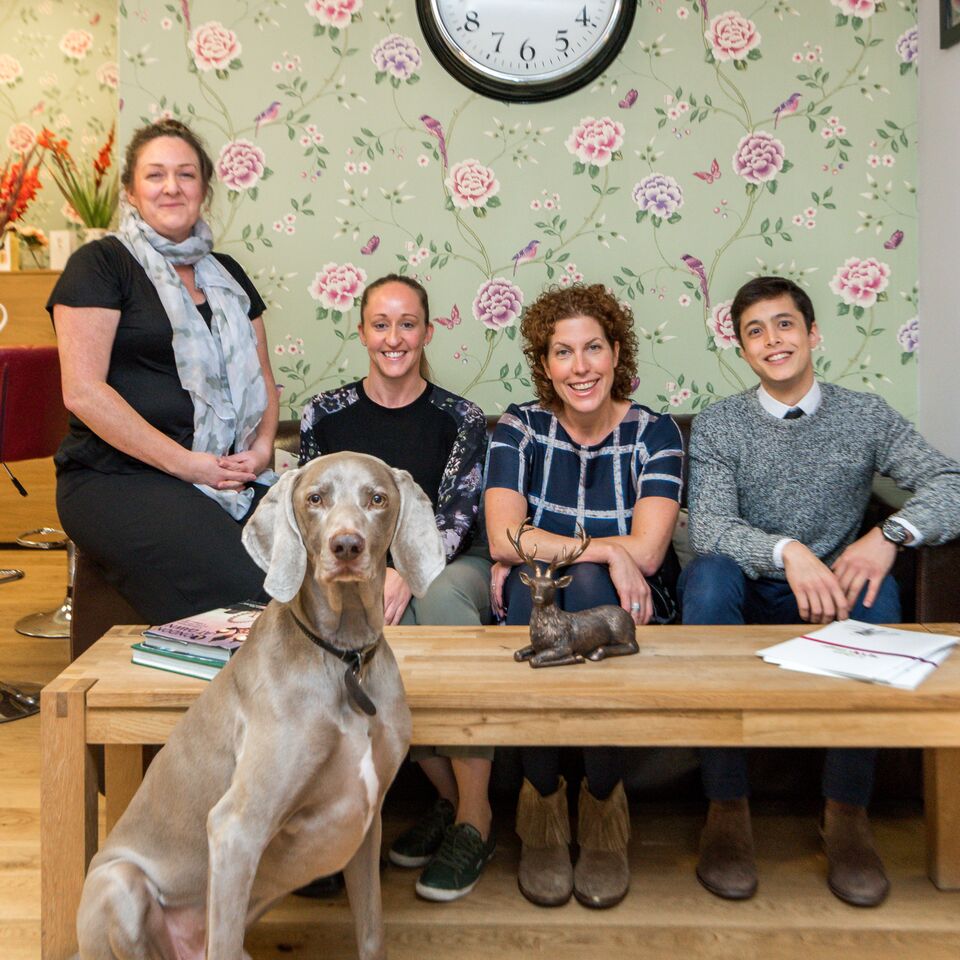 The Urban Village dream team will go the extra mile to secure the best sale price for your home
We act on a no-sell no-free basis, so we are constantly striving hard to make sure your property sells at the best price. If in the unlikely instance that it does not sell, we will not charge you. You don't make money, then neither do we. So as a seller you are effectively getting a top level of service and all our man hours for free. You don't get that with an online agent.
2. ONLINE AGENTS DON'T GO THE EXTRA MILE
We always tell our clients that the hard work begins when you get an offer. We work around the clock to keep a buyer motivated, deal with any price negotiations, field all the many queries that go back and forth. This is the time consuming part of the process. And it's often when a sale can fall through if it is not handled correctly.
An online agent will not keep on top of this. They promise the earth, but rarely deliver. They have no real incentive. They will not chase the buyer, keep on top of the sale, deal with any niggly queries. An online agent won't reassure a buyer or a seller. And then after weeks of viewings, the whole sale can all fall through. It happens time and again. The seller loses out.
It is the human touch you need, not the cyber one.
3. THERE ARE HIDDEN COSTS IN USING AN ONLINE ESTATE AGENT
What a lot of sellers don't realise is online property agents claim not to charge a fee, but there is always a marketing cost involved. And you will have to pay for this regardless if your house sells or not. So you are already out of pocket.
4. THE CHAIN OF COMMUNICATION BREAKS DOWN
Have an urgent query, or need a simple contractual detail explained? We are at the end of the phone or you can come and see us in person. You will deal with the same person so you don't have to explain yourself all over again. Deal with an online agent and you will struggle to find the same person to talk to, or even speak to a person at all. It's the equivalent on trying to get through to a call centre with 100 different options to choose from.
5. THE BEST SERVICE ALWAYS COMES WITH THE HUMAN TOUCH
We follow up every lead. We talk to potential buyers every day - and we know a lot of them personally from living in the area ourselves. We deal with any complications that could impact the final sale. We are always contactable and can fix any issues straight away. You don't get that with a computer.
What's more - if you've had trouble selling with an online estate and decide to move on to a proper established company like us, we will refund the fee you paid to them*. Winners all round.
Don't lose money and sleep over using an online estate agent. If you want to sell the biggest asset you have it's not worth the risk. Sell with Urban Village. We have hundreds of satisfied customers. Read our 5* reviews and see for yourself.
* Up to £1200 refunded.