Ruskin park paddling pool
May 24, 2018
The saving of Ruskin Park Paddling pool
The power of the people: how a local community and well known personalities are banding together to keep a much-loved hub in Lambeth alive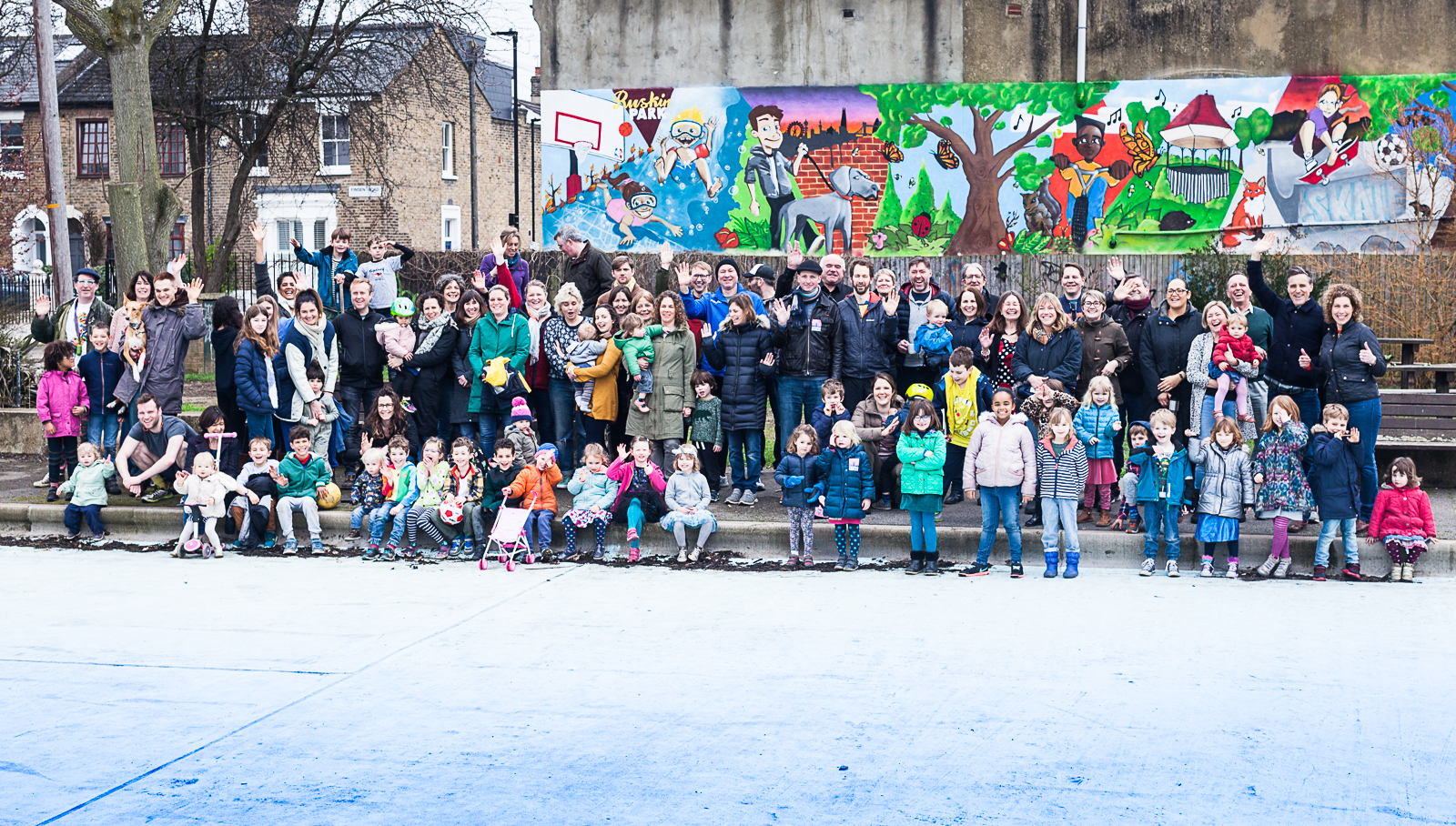 Local Se5 families gather at the Ruskin Park paddling pool with the new specially commissioned mural behind
There is little that is free in this great, but expensive, city of ours; few places for families from all corners of the borough to come together and relax. Ruskin Park paddling pool in Lambeth is one such cherished place, where families have enjoyed a carefree summer splash, a chance to switch off from the daily grind.

But its very existence had been threatened in previous years by yet more local council funding cuts, casting a shadow on a much loved hub of the area.

Step in the local community. Spearheaded by a merry band of Lambeth families, businesses and volunteers, in 2016 enough money was raised through crowdfunding to save Ruskin Park paddling pool from closure by Lambeth Council. We have hit our primary target but this year the coffers need boosting for much needed maintenance and so more fundraising is required to keep this social hub open for future years.
Keeping the paddling pool open is a big job. Each year we have to: Re-paint the pool using anti-fungal and non slip paint; perform daily litmus and chlorine testing; carry out biological testing once a month; jet-wash the pool at least once a month; buy equipment and supplies, spend funds on contracting a professional service to carry out maintenance that can't be done by volunteers.
Water bills and cleaning expenses are going up all the time so we the more we can fundraise the longer we can keep it running.
The support so far has been tremendous and wide-reaching:
Jenny Eclair, comedian, writer and local Camberwell resident said: "Surely a paddling pool isn't too much to ask for. Ruskin Park is a great community hub and anything that gets kids from all background mixing together is a good thing. It's 2018 - why should today's kids be worse off than their grandparents?!"
Jim Dickson Labour councillor said: 'It's excellent to see the amazing community around Ruskin Park taking charge of the paddling pool for the third year running, to keep this much loved facility open for local families in a great partnership with Lambeth council'.
Liam and Sam, Graffiti artists who painted the fantastic mural which is a backdrop to the paddling pool said: "It was a pleasure for us to paint the mural. We can see this is an excellent park which is loved and widely used by the local community so we wanted to give something back. Painting different aspects of life in Ruskin Park hopefully does that and builds on the positive nature within this park."
Andrew Makower, SE5 resident and chair of Friends of Ruskin Park community group, said: "I'm really glad we've been able to save the pool. It's been a great partnership between the Friends of Ruskin Park, the Council, Suzanne at Urban Village, Magda and Gaia at the Ruskin Park Café, and many individuals giving up money, time or both. Keeping it going is hard work, but it's worth it to see local children having so much fun for free."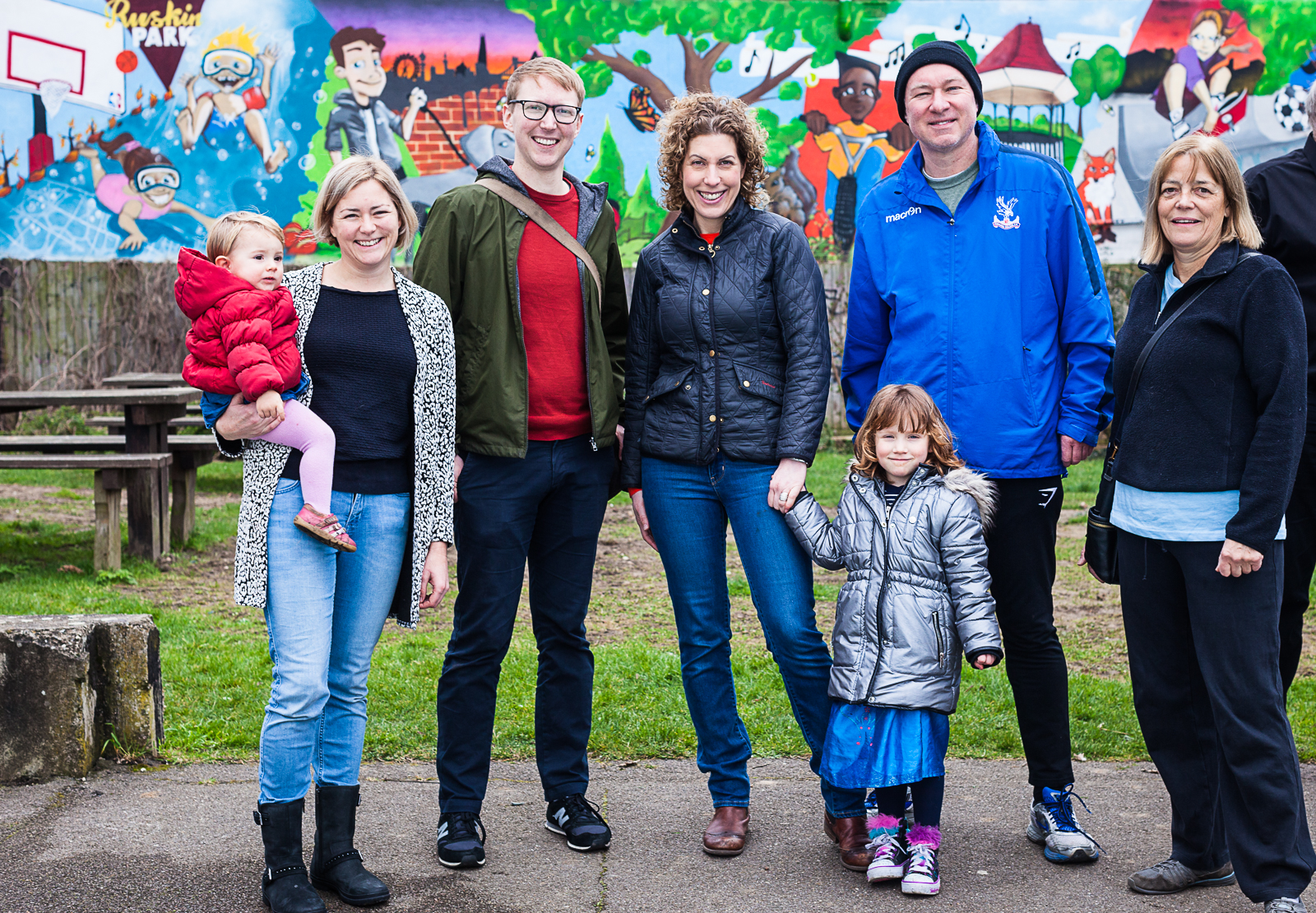 Local volunteers including Erica Walker, far left, the Ruskin Park Paddling Pool Volunteer Coordinator, and Suzanne Vincent, centre, the owner of Urban Village Homes, who have generously donated to the cause
Suzanne Vincent, local resident and founder of Urban Village, said:
"With two children of my own, I have a keen interest in keeping the pool open. Being a working mum with young children; it is important for me to know that they have plenty of fun activities in the local area. My two are in that pool as soon as we open in late May, even if freezing, they don't mind at all. During peak summer weekends, the pool is jam packed and it's very satisfying to know that the hard work is all worthwhile.
The padding pool is such a unique local feature and we're lucky to have it. We have managed to keep the pool open now for two full seasons and this year will be our third. The pulling together of the community is absolutely brilliant. Urban Village has donated almost £10,000 in the three years of fund raising, it is very special to us.
The mural is the latest addition at the picnic area of the pool, where there was once ugly graffiti there and now it's a striking visual tribute to the area. Fortunately we knew of some urban artists who we commissioned to create the mural. It took a year to organise and ended up costing a fair amount, but I'm so thrilled with the result. It is nice to be able to give something so worthwhile to the community."
To keep the pool going please donate: www.crowdfunder.co.uk/ruskin-park-paddling-pool